Post Details
Good Friday reminds me of obedience. In this world, so far as it concerns me, there are only two wills, i.e. the will of God and my own will. Obedience is simply putting my will under submission to the will of God, resulting in one single will.
In the garden of Gethsemane, Jesus struggled with the commission that the Father had given, which was to die on the cross. If He had His way, Jesus would have preferred not to do it. However, He obeyed and prayed, "Nevertheless not My will, but Yours be done."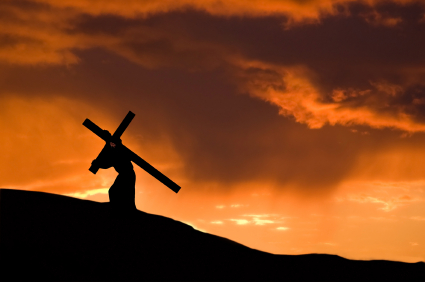 The Apostle Paul explains that Christ took on the nature of a servant and humbled Himself and became obedient unto death, even death on a cross (Php 2:5-8). Paul asked his readers to have the same attitude as that of Christ.
Jesus learned obedience from the things He suffered (Heb 5:8). We will not learn obedience any other way. If there is no pain and suffering involved when we have to carry out a command, can we really be said to have obeyed? If you command me to eat a sumptuous meal and I comply, am I an obedient person? (No need to command me to eat, just show me the food!)
You will only know that I am obedient when I carry out a command that causes me to suffer. Jesus was obedient to the Father's will. We know that because He suffered and died on the cross.
The Great Commission is a command. Like Jesus, you will only learn obedience from the things you suffer. Go and share your faith with someone today. If it causes you some inconvenience, pain or suffering, then you can know that you are obedient. To obey the Father, Jesus went to the cross. That's why we call this Friday "good".
Make obeying the Great Commission your cross. It may well turn out to be "good."
Have a great Easter weekend as you remember the death and resurrection of our beloved Saviour.